DeMaurice Smith, Executive Director of the NFL Players Association, is curious about what else is in the treasure trove of email collected as part of a league survey of the Washington Football Team.
Smith suspects there may be evidence that the hiring decision was made based on the candidate's skin tone when he appeared on ESPN's "The Right Time with Bomani Jones" podcast on Wednesday. Told.
Click here for more sports coverage on FOXNEWS.COM
"I'm interested in any communications that suggest that the team is making decisions about coaches based on skin color? Players who choose to identify themselves in different ways. Are they actively hostile to? Are they looking down on people? Are they based on sexual orientation or religious identity? "He said.
Smith's comment came after John Gruden resigned as coach of the Las Vegas Raiders and further leaked interactions with former Washington president Bruce Allen and other celebrities. An email sent by Gruden to Allen using a racist metaphor to explain Smith was revealed on Friday.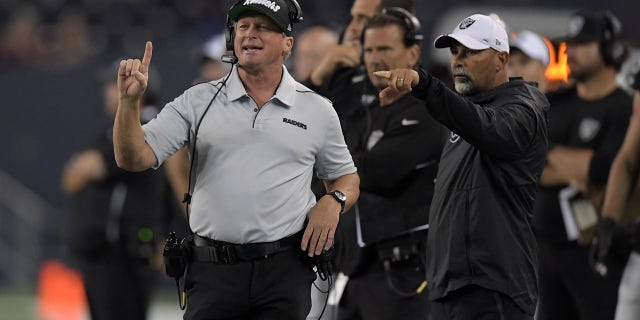 JON GRUDEN EMAILS: NFL Calls for Announcement of Washington Probe Survey Results
Smith said in a podcast that he hopes the league and trade union language will be in line with their actions regarding social justice efforts.
"For our games and business, for both leagues and unions, it's good to decide that we'll turn the corner, and we talked about diversity, we talk about inclusiveness. How do you turn the corner and actually match your actions to your own words? And it is the responsibility of people to adhere to the standards we believe to be acceptable only by human interaction. When did you start? "Smith said.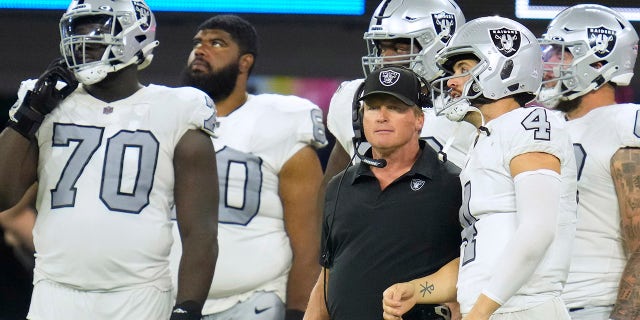 Gruden resigned Monday night after the New York Times released an email about homosexuality and misogyny. Smith told USA Today that the union will file a petition to release the remaining 650,000 emails related to the investigation.
Click here to get the Fox News app
"We are in contact with the league and the NFLPA will require the NFL to release the rest of the email," Smith said.
Jon Gruden's Email: DeMaurice Smith wonders if racial prejudice is included in the message
Source link Jon Gruden's Email: DeMaurice Smith wonders if racial prejudice is included in the message